The first impression of your building, mall or facility is created through your car park.

With oil, petrol, tire stains and chewing gum pollution, keeping car parks clean, safe and hygienic on a daily basis is a challenge, especially when lifts, lobbies, stair cases, toilets and bins are used by hundreds if not thousands of people every day.

Consequently they require daily attention.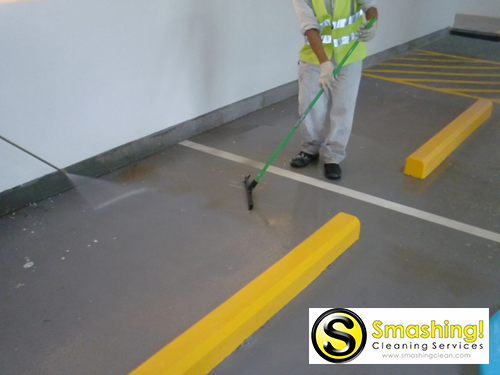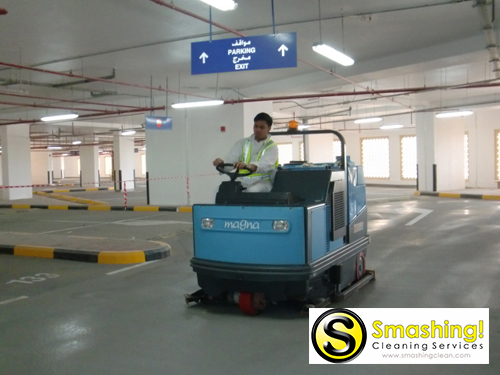 We are the only cleaning company in the UAE with our own ride on cleaning equipment consisting of:
Our Magna Ride on Scrubber Dryer
Rotating Walk Behind Machines
Walk behind Machines
Smashing! are fully equipped for the care of your car park. A specialist tailor made program can be created to provide you with an annual, quarterly or monthly deep clean to remove stains created by use.